Complex Problem Solving For Complex Litigation
Placing the pieces of your business and your life back together.
Professional Representation One Client At A Time
We analyze your unique legal situation, allowing us to prepare the most effective strategy possible for your case.
Unexpected Issues Require Unquestionable Results
When the domino's begin to fall against you, Hasson Law Group has the knowledge, experience, and reputation to shield you and your business.
About Hasson Law Group
Full Service Business Litigation Firm in Atlanta GA
The Hasson Law Group, LLP, is an Atlanta, GA law firm dedicated to two principal practice areas: (1) winning high stakes disputes in the areas of business litigation, insurance recovery, and complex criminal defense, and (2) tax, corporate and regulatory law mechanisms affecting family businesses, tax-exempt organizations and the individuals who support or serve them.
We are a small firm with the experience, skill and effectiveness of the bigger firms, but with a dedication to personal service that can be missing with the large firms. All of our lawyers have top academic credentials and have honed their skills at either large, prestigious law firms or in government service prior to joining Hasson Law Group, LLP.
Keith S. Hasson
A former prosecutor and litigator with extensive trial experience, Keith's practice focuses primarily on complex civil litigation, insurance recovery and insurance bad faith litigation, and white collar criminal defense. His experience includes litigating criminal and civil cases at the trial and appellate levels, defending individuals and companies in civil and criminal investigations, criminal prosecutions and regulatory disputes.
James Hasson
Jim Hasson has joined the firm begun by his son, Keith, to pursue a vision of a better arrangement for the service of family businesses, tax-exempt organizations and the individuals and organizations that enable these businesses and non-profit organizations to function. Jim has moved his practice to Hasson Law Group, LLP, to design a more efficient and effective means for providing much-needed legal services to these organizations.
Michael O'Neill
Mike has represented businesses and their owners in the Atlanta area since 1995, specializing in matters involving breach of contract, fraud, partnership disputes, banking, regulatory enforcement, non-compete and non-solicitation agreements, insurance coverage, real estate, and collections.
Jessica Almonte
Jessica Almonte – a New Jersey native, has been working in the law area since 2003. She has a degree in Accounting and Paralegal studies and obtained a Paralegal Certification, from Gwinnett College, Jessica has been working with Hasson Law Group since its inception in 2013.
Kristi Stathopoulos
Kristi Stathopoulos joined our firm in October of 2018 to strengthen and expand our services to business and tax-exempt organizations, primarily in the legal fields of taxation, business transactions, tax controversies, and entertainment law.
Today. Tomorrow. Growing Together.
Hasson Law Group believes in investing in our cities future. We lend hands to those who needs it most. Bridging you and your business dreams together. and your business.
THE HASSON LAW GROUP DIFFERENCE
Professional Problems Require Professional Performance
The Hasson Law Group regularly represents companies, business owners, and professionals, helping them to resolve business and complex commercial disputes in an efficient and cost effective manner. Our team of experienced trial lawyers has experience resolving matters through alternative dispute resolution, including mediation and arbitration, and regularly litigates disputes in State and Federal Court.
As a working professional, certain legal issues can severely damage not only your reputation but also your ability to preform your work. Certain professions require licenses, and those licensed professionals have dedicated a significant portion of their lives to work in their chose profession. Their education, business, livelihood and reputation can be drastically damaged when legal issues arise. Our firm aggressively defends licensed professionals in government and regulatory investigations, and in disciplinary proceedings with licensing boards.
Defending Your License, Your Career, Your Integrity
Complex Litigation. Complex Problem Solving
Unexpected Issues Need Unquestionable Results
Your Business. Your Future. We Protect Both
Growth for Today. Investing for Tomorrow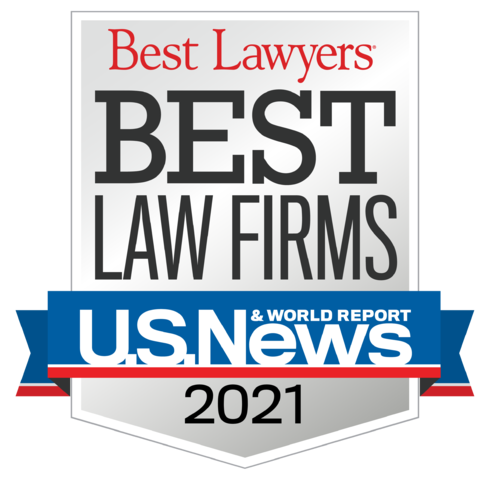 Hasson Law Group Selected as Best Law Firm by US News' Best Lawyers
The Hasson Law Group has been selected for inclusion in the prestigious US News & World Report Best Lawyers list of Best Lawyers in the Atlanta Metro in three separate law categories: Best Law Firm for Tax Law (Tier 1) Best Law Firm for Non Profit / Charities Law (Tier 1) Best Law Firm for Business Litigation / Taxes (Tier 3) The US News – Best Lawyers "Best Law Firm" rankings are based on a rigorous process that consists of client feedback, information provided on the Law Firm Survey and the Law Firm Leaders Survey and Best Lawyers peer-review.